Thank you for your participation in Sports Day. We had successful Sports Day events over last 2 weeks. It is your participation that made this event fun and competitive. We achieved our goal with record participation in all sports. Total of more than 200 participants participated with more than 120 non members participating.
Thank you to all volunteers for making it possible. It took all their energy and commitment to organize this event spread over many days and venues. Special thanks to Rajesh Rai, our Sports Day coordinator for making it possible.
Congratulations to all winners and runners up. Here is a list of all winners and runners up.
Volleyball – Men
Winner: JTM A

Vinoth kumar Thirunavukkarasu
Sridhar Ramalingam
Anton Lijoe
Muralidharan VB
Vimal Guru Pazhaniswamy
Bala Jeyaraj
Arun
Sampath Arrawali
Runners up: Youngsters

Ramanathan Venkat
Mahesh Mucherla
Anilkumar Kalamata
Mohit Pole
Rajesh Kapila
Anil Kumar
Raja Kakitapolli
Ravi Kalahasthi
Rajesh Kapila
Throwball – Women
Winner: Kannada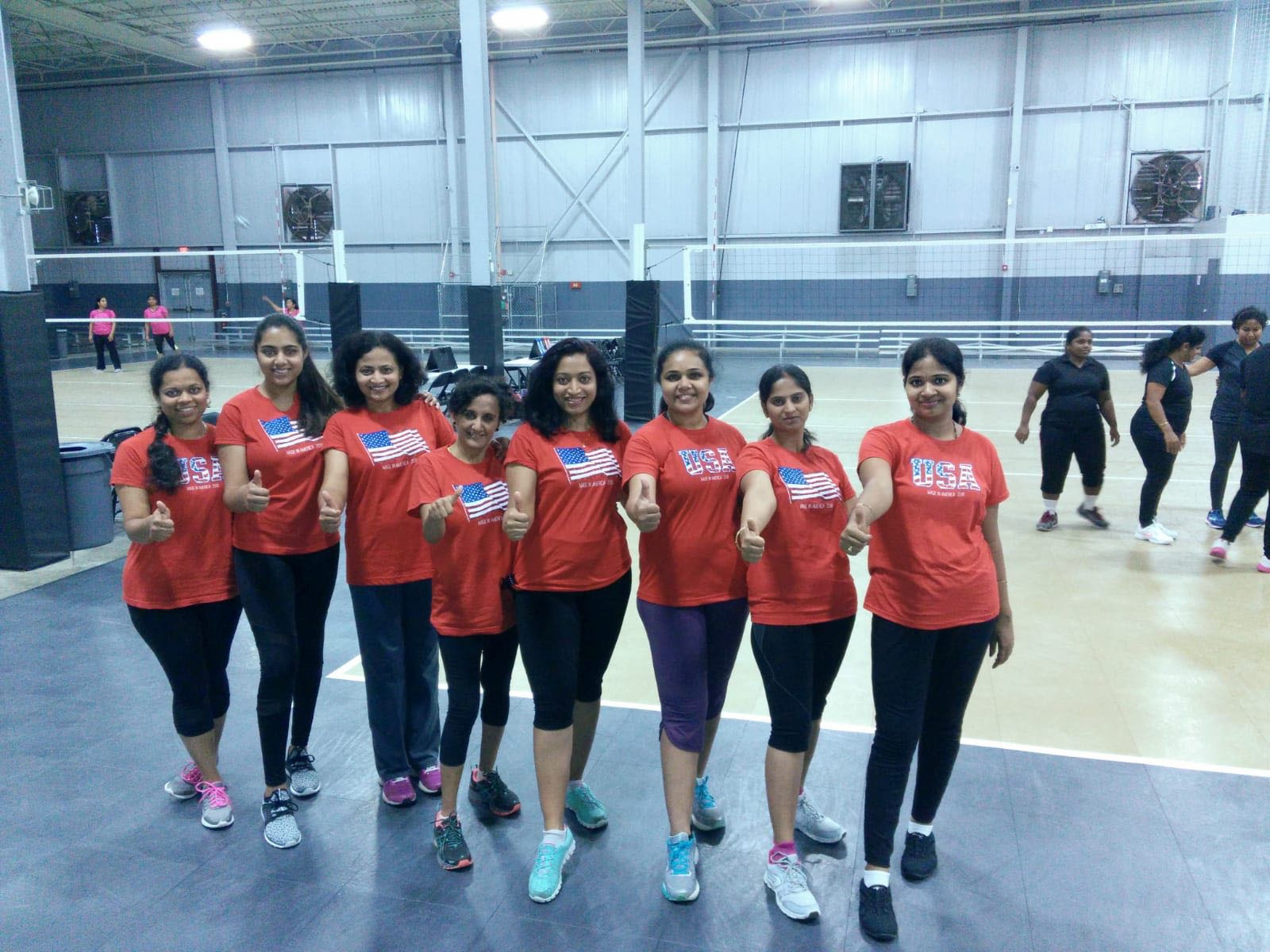 Manjula Chandran
Uma Shashidhar
Swarupa Koka
Sumana TR
Mouna Mahesh
Sridevi Kallakuri
Rashmi Revankar
Tanvi Shashidhar
Runners up: MANOFA

Jyothy Cibu -C
Anne Paul
Celine Sunny – Sub
Cibi mathew
Merin Mathew – Sub
Priya Kurian
Reena Shaji
Seema Byju
Pavithra Kamalakumar
Sooria Jithesh
Carrom tournament – Singles
Winner: Yogaa K
Runners up: Divyesh Ravichandran
Carrom Tournament – Doubles


Winner: Ranjan Revanker & Nitin Warekar
Runners up: Muralidharan VB & Yogaa K
Chess – Men
Winner: Muralidharan VB
Runners up: Shubham Kale
Chess: Women
Winner: Pooja Anoop Bansal
Runners up: Neelam Warekar
Cricket – Men
Winner:

Ali Abeer
Saikiran Dendukuri
Ramachandran Kaunder
Vikrant Vishwasrao
Runners up:

Jignesh Desai
Sanjay Kurahatti
Senthil
Kamesh
Table Tennis
Men – Singles
Winner: Gagan Gandhi
Runners up: Harishkumar Thota


Women – Singles
Winner:Vidya Ramachandran
Runners up: Asmita Rao
Men – Doubles
Winner: Gagan Gandhi & Alok Deshpande
Runners up:Amit Gupta & Sandeep Sharma

Women – Doubles
Winner: Vidya Ramachandran & Asmita Rao
Runners up: Prajakta & Usha Nandini
More photos for Cricket event from GuideStudios
—————————————————————————————————————————————————–
Summer has started. Kids are busy playing and it is time for adults to play as well! ICS Sports Day is fast approaching. Get your friends together, form your team and register for events.
Everyone in the community is invited to participate in these events. Please register your teams ASAP by sending emails to sports@jaxics.org. Registration will close one week before event.
Fees
Members: Free
Non-members: $5 for Carrom, Chess, Cricket, and Table tennis. $10 for Volleyball, and Throwball.
Following are the games, dates, and venues.
Carrom  – Open to ages 12+
Date: June 24th
Time: 10 Am – 4 PM
Venue: HSNEF Temple – 4968 Greenland Road, Jacksonville, Florida 32258
Carrom Rules & participant list
Chess – Open to ages 12+
Date:  June 24th
Time: 10 AM – 4 PM
Venue: HSNEF Temple – 4968 Greenland Road, Jacksonville, Florida 32258
Chess Rules & participant list